Even though making a booklist is an individual exercise, it is often helpful to know what choices another teacher has already made. We have assembled a complete, annotated booklist for grades K-12 based on Missy's choices for each grade level. It's called Reading Roadmaps, and includes a host of hand-picked, well loved classics that work perfectly with the Teaching the Classics program. (Click the cover at left to find out more)
Besides choosing titles for you, Reading Roadmaps gives important teaching tips for each selection. It also shows you how to assign and grade essays, structure daily, weekly and monthly classes, set objectives for each school year and make sure that your students cover the most important works of Western literature.
CenterForLit has teamed up with Exodus Books to offer complete sets of the titles recommended in Reading Roadmaps at discounted prices. Click a link below to browse titles and purchase a bundle for your grade level.
.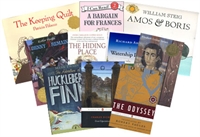 Reading Roadmaps Seventh Grade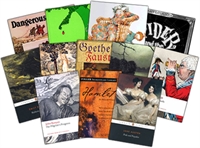 Reading Roadmaps Eleventh Grade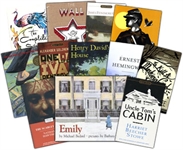 Reading Roadmaps Twelfth Grade